It all starts with a domain name
Unrivaled Hosting Experience
Explore the fully customized plans to revitalizing your business. We provide extremely versatile hosting packages at an affordable cost for all businesses.
WHY GO WITH AllServerHost
Out of dozens of reasons, our customers love us for keeps their business up and running optimally, securely and glitch-free.
We are helping businesses get online for more than a decade. Our friendly customer support provides world-class support to customers from migrating to finding the best possible solution for their business needs.
Your website deserve a solid hosting with Lightning-fast loading speeds. We aim for super fast hosting solutions so that you can provide super-fast website experince which your customers adore.
Maximize Your Business Potential by easily managing your brand from a single account to access domain names, SSL, Database emails and much more!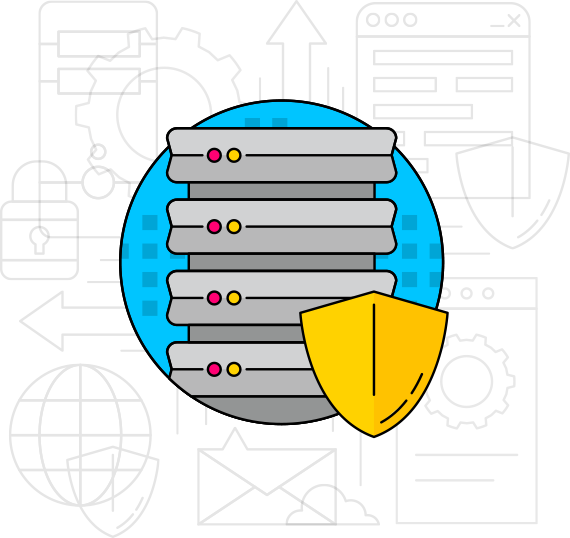 DATA CENTER LOCATIONS
Multiple location, one QUALITY. No matter which location you choose, all our data centers are equipped with high security concept.

Everything you need to get online.
Reliable and stable Web Hosting Solutions at affordable prices to accelerate your business. We constantly invest in new technologies to make sure that all data is hosted on the most secure software and hardware.
WHAT OUR CLIENTS SAY ABOUT US
We are frequently rated five stars by our customers around the globe!
What is a domain name?
A domain name is a unique address on the internet such as www.example.com. When you choose a domain, it become an identity of your business or blog. If you register a domain name, someone else can not use that or vice versa. Domain names can also have different domain extensions, or also known as TLDs, attached to the end of it in our example '.com' And if one is already registed, for example .com then www.example.net may still be available.
What are some tips when choosing a name?
This is a tricky one with no specific answer. To get started, check the domain checker with your brand name and register it. If you don't have any, find a new one which is short and simple.
In short, Make it memorable, Know Your audience, Less but better (no hyphens or numbers), Check for popular keywords that are the most popular ways to choose your domain names.
What are some important domain extensions, or TLDs?
You can choose from 400+ TLDs as unique as your business. To rise above the competition, choose .com, .net, .org, .us, .biz, .info etc.
I already have a domain name. Can I transfer it to AllServerHost?
Of course, you can! The domain name is something that belongs to you and not to the company you've registered with. Contact with our domain experts in case you need any assistance.
Find Your Domain
What is Shared Web Hosting?
Shared Web Hosting is a perfect place and the most affordable to start your web hosting. t comes with many features that help you build a website and quickly set up your personalized email accounts. As the name itself suggest that, a hosting which is shared. Your website will be hosted on a server with other websites, along with a own cPanel account to manage it.
Do I need any technical experince to get started?
No prior technical knowledge is required Shared Hosting. After you order, you'll recieve login details to get you started. You can use rag-and-drop Website Builder, install WordPress with a few clicks using Softaculous Apps Installer, and set up your email accounts.
To ensure a smooth experince we will be available 24/7/365 support through Live Chat or ticket.
Can I upgrade or downgrade my plan later?
Yep, you can upgrade or downgrade you package anytime you want.
What is 'Free domain - with annual plan' and how can I avail it?
Instead of montlhy plan, if you choose anually plans, you are eligible for a free domain name. Please connect our support team. in case you're facing any issue availing this offer.
Get Started only for $2.99
What is Dedicated Servers?
In case your website or project is having constant flow of traffic or very resource-intensive then Dedicated servers are the right choice for you. Dedicated Server have fully dedicated cores and memory that is dedicated to you and, is isolated from any other server.
Can I host multiple/domains websites on my Dedicated server?
Yes, every Dedicated Server comes with full access to cPanel/WHM control panel which allows user create unlimited number of independent hosting accounts.
How do I choose a suitable Dedicated Hosting plan?
We would suggest you to staart small and scale up from there as you can upgrade or downgrade your Dedicated Server any time. Connect with us via our LiveChat and let's decide a best suitable option for your business requiremnet.
I don't find the server/configuration/location I need, what now?
Get in touch via our LiveChat
and we will be glad to help you in making the right choice for your custom needs.
Order Dedicated Server
Complete Hosting Solutions Only
$2.95/month

*