VIRTUAL PRIVATE SERVERS
Get ready to set up highest frequency and blazing CPU performance powered with Hyper-threading technology.

Dedicated IP

Full Root Access

SSD-Only Cloud

100 MB/S Network
VPS HOSTING PLANS
DEPLOY YOUR FULLY MANAGED CLOUD VPS FOR MORE THAN 30 LOCATIONS.
Pick a plan for Monthly, Quatarley, Half-yearly, yearly and more.
Plan
vCPU
RAM
SSD Storage
Bandwidth
Price
VPS 1
1 vCPU

512MB

20GB
750GB

$10.00/mo

On sale -

Save 50%

ORDER
VPS 2
1 vCPU

1GB

30GB
1TB

$15.00/mo

On sale -

Save 50%

ORDER
VPS 3
2 vCPU

2GB

40GB
1TB

$30.00/mo

On sale -

Save 50%

ORDER
VPS 4
3 vCPU

3GB

60GB
3TB

$60.00/mo

On sale -

Save 50%

ORDER
VPS 5
4 vCPU

4GB

80GB
4TB

$80.00/mo

On sale -

Save 50%

ORDER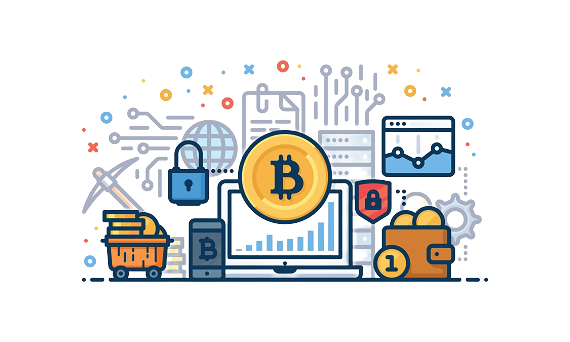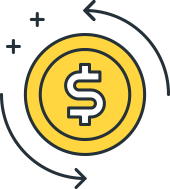 7-day money-back guarantee
Take advantage of our high-speed Virtual Private Servers.
We are so confident you will love our service else we offer 7 days money-back guarantee.
Additional services
Get up and going quickly with a fully optimized VPS backed by award-winning Technical Support.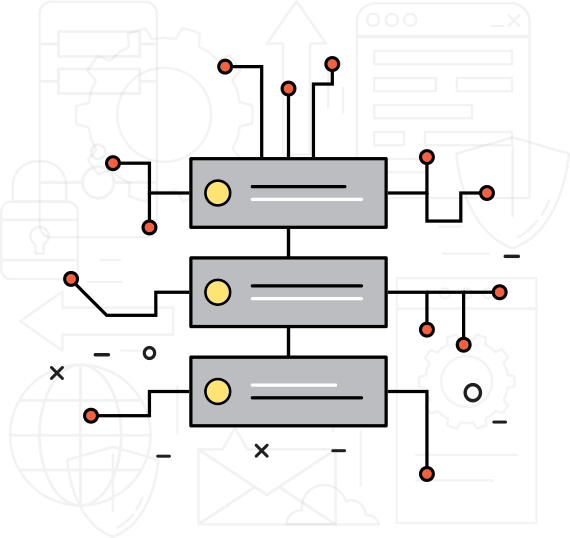 ---
Linux OS Distributions
Easily Installable panels
Windows OS distributions
Available Functions
AVAILABLE LOCATIONS
VPS hosting with unbeatable features
When your online business is growing, VPS is the most cost-efficient hosting solution. Stay focused on what's essential for you and let us take care of your infrastructure.
BASIC FEATURES
Get an entry level VPS server that's affordable, but also give superfast performance.
ADVANCED FEATURES
Software, Hardware, and Network upgrades to make your experience great.
OPTIONAL FEATURES
These can be addons or upgrades to your server but not essentials.
WHAT OUR CLIENTS SAY ABOUT US
We've been rated five star by many customers over HostAdvice community
FREQUENTLY ASKED QUESTIONS
Hey! having queries while choosing a plan is normal, we are here to help.
A virtual private server (VPS) is a virtual machine that runs an independent copy of an operating system (OS), unlike typical
Shared Hosting
. environment. VPS is best suitable for website owners who have low to medium level traffic at an affordable rate.
VPS is located in a physical server in a data center and can be operated from a command line (terminal) or from any control panel.
VPS provides you the advantage of guaranteed necessary resources: disk space and memory. There multiple virtual servers can be located on one physical server in the data center. With a VPS, users will get root (SSH) access, which allows users to install any software helpful or mandatory for the management of the website as well as any libraries and other applications needed for users.
On the other hand, websites that are hosted on a
Shared Hosting
environment have access to a shared pool of server resources available to a single physical or virtual server. Because of the nature of this setup, certain limitations and restrictions apply to the number of resources each user can allocate for a specified period.
The main advantage users choose VPS over Shared Hosting is that it has a dedicated IP address assigned. Which is not shared with other users. Whereas in Shared Hostingmany domains are assigned under one IP address and if one website fails, the whole IP address is added to the blacklist.
A
Dedicated server
is a physical server with CPU resources that are dedicated and shared with no one else.
A
Dedicated server
, located in the data center, has fully dedicated CPU cores and memory that are 100% available for single servers and not shared with any other server. Whereas the VPS server is a part of dedicated physical hardware with its operating system and virtual resources like RAM, disk space, and CPU.
In short, Virtual Private Servers share the underlying dedicated physical server with other VPSes despite being fully independent.
Yes, we provide full root access (SSH) for the VPS hosting. However, managing it depends on selecting the virtualization (OpenVZ - Container VPS or KVM based).
Yes, you can always upgrade on downgrade a VPS server base on your requirements. If you're not sure about the right plan for you, we suggest to start small and then upgrade further if needed.
In case you need any assistance, feel free to connect with
Create a ticket.
or start a
Live Chat.
Grow your business with highest level of Performance, Security, Fully Managed, Dedicated Resources.