World's fastest cloud servers
Now it's quick & easy to build and host a project with flexible hosting, at a price you'll love.
COMPARE ALL CLOUD HOST PLANS
Simple Cloud Hosting Built For Everyone with transparent pricing. You can choose from dozens of apps & clean OS installs to deploy accordiong to environment suitable for your projects.
All plans include
Host phenomenal websites on a cloud platform, with top-notch support.
HIGHEST RATED CLOUD HOSTING
Do not take our words, find out what our customers are saying on Different Hosting review plaftorms.
Based on Authentic User Reviews on HostAdvice community.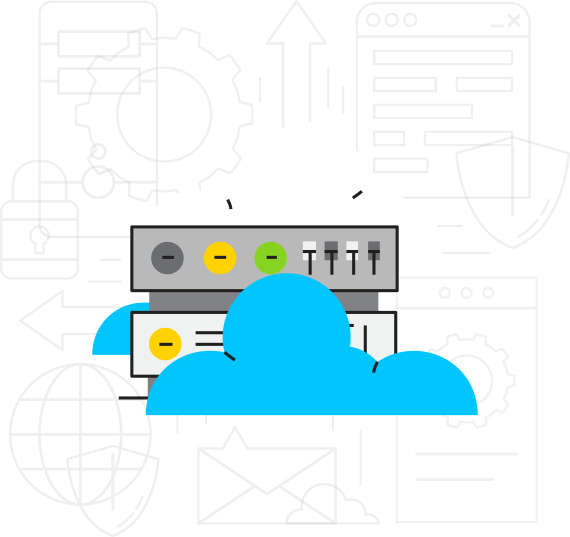 WHAT OUR CLIENTS SAY ABOUT US
Purus gravida quis blandit turpis cursus in hac. Sollicitudin aliquam ultrices sagittis orci a scelerisque.
FREQUENTLY ASKED QUESTIONS
Cloud Hosting is an aggregation of "the simplicity of shared hosting with the reliability of a VPS". When your website is growing quickly, a time will come when shared hosting is not sufficient. In other words, the Cloud server is a VPS with dedicated resource CPU Cores, RAM, Disk Space, and Network Port Speeds which can be scale up easily.
LATEST TECHNOLOGIES
Since cloud hosting is fully managed, we always make sure to update the latest technologies and performance updates as soon as they are available.

INNOVATIVE CONTROL PANEL
Find all the essential tools in one place to jump-start your cloud experience. Select a wide range of popular OS, pick pre-built applications, or use a template.
Yes, you can. If you have a
Shared Hosting
with AllServerHost, you can upgrade it to cloud, it's simple. Reach out to support for more details.
Well, there is no limit to the number of websites you can host on a cloud server. Even if you have used all the resources we got your back! You can add as many resources as you need to your cloud server.

TALK TO A CLOUD HOST SPECIALIST
Are you looking for something else? Find out more about VPS or Dedicated Servers to meet you business requirement. Please don't hesitate to contact us with your Cloud hosting queries!
Powerful and Stunning VPS to fuel your business! We're confident you'll be 101% satisfied or your money back!