ULTRA FAST DEDICATED SERVER
Grow your business with highest level of Performance, Security, Fully Managed, Dedicated Resources (100% CPU all day, every day).

Dedicated IP

Full Root Access

SSD Disk Drives

Unlimited Bandwidth*
Discover the Ultimate Dedicated Server Hosting
Dedicated servers continue to be the economical choice for a higher level of control, performance, and stability than other hostings such as shared hosting or virtual servers. The customers have full Admin access (root) with all the dedicated server plans and can configure any application required (subject to AUP limitations).
Dedicated Servers comes preconfigured with the essential applications you need for your business but we, at AllServerHost, provide users the configuration they desired rather than just giving what we have to offer.
A dedicated support team will be available to assist 24/7 and a 99.9% uptime SLA that we've delivered more consistently than any other premium hosting provider.
Ultimate Dedicated Servers Experience
The world's most powerful dedicated servers with 100% dedicated resources and support.
DEDICATED SERVER INCLUDES
Place your server where your users are. Take complete access of your data with servers dedicated to you.

1 Dedicated IP Address
One Dedicated IP will be assigned to each dedicated server and Up to 256 IP Address can be provided for any custom server.

Dedicated Support
It doesn't matter which server adminstrator you ask, we offer basic 24/7/365 monitoring for all dedicated servers at no cost.
Optimized Network
We make a difference from our competitors by utilizing the most current available technologies and with reliable network hardwares.

Multiple Locations
We have always consider expanding our Data Center or peering with other Data Center to make our Global persence.

99.9% Uptime SLA
Sleep with peace as we have got you covered.

No Contracts
No tied up in a contract. Freely use our services without any lock-ins.

DMCA Ignored Servers
We have multiple locations for DMCA Ignored servers to help you from escape from aggressive rivals and copyright claims.

Business Class Email
Each business need afforable email services. This can be selected as a topup to get email services with spam & virus protection.

Nightly Backups
Advanced Backups for servers get executed automatically each night and can be retained as long as you like, and can be accessed anytime.

Additional IP Address
Choose Raid card and additional IPs (IPv4, IPv6) based on your business requirements. Can be selected while ordering.
Upgrade Addons
Need more Unmetered Bandwidth or want to change OS or Control Panel? We have got all covered.

DDoS Protection
All Dedicated server comes with free DDoS protection(TCP and UDP) plan which can be upgraded any time.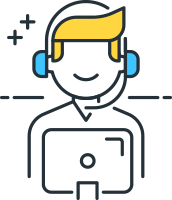 TALK TO A DEDICATED SERVER SPECIALIST
Let's customize our services to meet all your requirements based on your configurations or business whether you are a single user or an enterprise with more than thousands of employees.
Contact Information
FREQUENTLY ASKED QUESTIONS
Hey! Having questions and queries are normal while choosing a right hosting plan. We've tried to cover few FAQs. If you still have any question in mind, feel free to ping us!
There are many difference between
VPS
and Dedicated Hosting but majorly if you want to upgrade your business for more traffic, better security options, more speed or Better performance, then Dedicated Servers are more suitable else VPS can be used to an option if there are no resource issues.
All fully customizable dedicated servers are backed by highly skilled dedicated support team, full root acces, Free Setup Assist Service, Uncapped Bandwidth Ubuntu Linux and many more!
You can choose Dedicated servers to handle more traffic for your websites (like E-Commerce). Dedicated servers can also be used for any Online Project, Web Hosting, Private Storage, Cloud Computing, etc.
Well, for one simple statement "Dedicated servers are much expensive than
Shared
or
VPS Hosting
. If you require limited resources with less processing power to handle small scale customers or in general less amount of storage and bandwidth, then other options might be more suitable than Dedicated Servers.